Get to Know ME

Having a good URL is what you need.
Suggest URL are here to provide and help you by providing a good URL you may used. URL's' are strings of characters used to identify a resource over a network, that's why we we are here to help you.
​
Powered by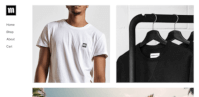 Create your own unique website with customizable templates.